I get it, not all of you are die-hard football fans. Or sports fans at all for that matter. But for today's purposes, we're going to pretend like you are trying to get into the whole football thing this weekend.

Here's five games that should make that a pretty easy task.
The perfect way to start off a long day of football watching. Two ranked teams. In a noon game. This is rare. Revel in it. You can find this game on Fox Sports 1 at noon.
Surprise! I'm not choosing the SEC afternoon game. Instead, you should check out these guys go at it at 3:30 on ABC.
Let's take a minute and think about the fact that I still haven't chosen an SEC game. We're making progress. But this is going to be a good one. Two teams trying to make it to the playoffs. There may be some blood shed. Find them on FOX at 7:30.
I wouldn't be JGP if I didn't choose this. Let's be honest. This game has become a giant rivalry in the past couple of year. LSU isn't terribly impressive this year, but Death Valley at night means strange things could happen. You'll find this one on CBS with an 8:00 kickoff.
Get your remote thumb ready. Because all of these night games are bound to be great. Just like the Kansas State vs. TCU game, these two teams are aiming for the playoffs and things could get ugly around 8:00 on ABC.
Lucky for you, all of these are national broadcasts, so you won't have to miss any of the action! I'll be watching my Dawgs at noon then the remote will be getting a workout.
Linking up with
VTIM
for some Fan Friday action!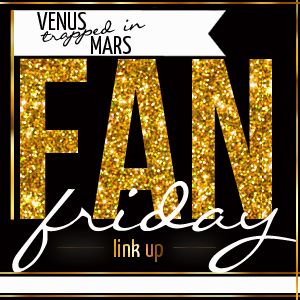 What are you watching this weekend?
xoxo, jgp
PS: Don't forget about the
Visa Giftcard Giveaway
! It closes on Tuesday, so do it now!